April 02, 2023
How does VRT combat disinformation?
Disinformation is more than just a buzzword, it is a major challenge nowadays - for media users as well as media makers.
International platforms, an increasing overload of information and conflicting messages on social media often make it difficult to assess the reliability of information. In this context, VRT's mission is more important than ever before: media users must continue to feel connected to the news offer of the Flemish media, in which impartiality, transparency and trust are central.  
Research by VRT's study service over the past two years has shown that the accuracy of news is more often questioned: about 80% consider disinformation a societal problem and the Flemish people expect VRT, among others, to take on the fight of 'fake news'. 1 out of 2 Flemish people say that they are not sure whether they would recognise fake news. In the fight against disinformation, VRT is therefore focusing on correct information, interpretation and innovation.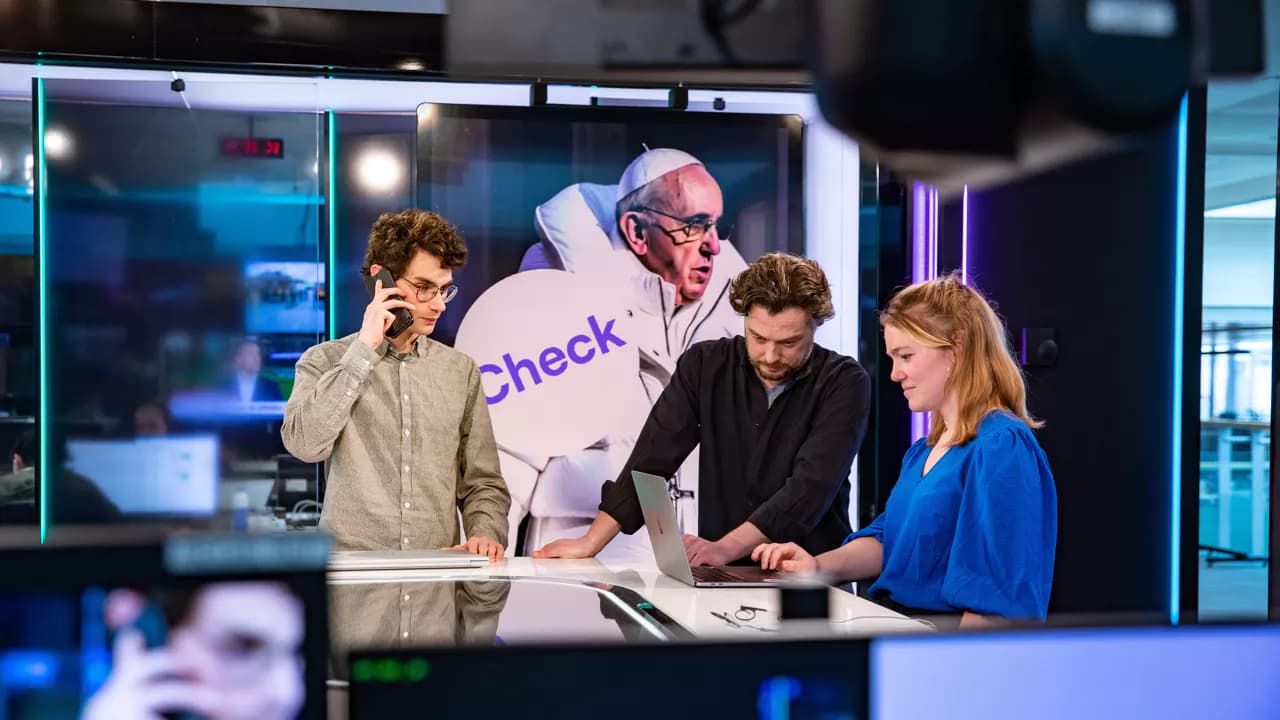 Fact-checks and formats 
VRT NWS aims to respond to the needs of the Flemish people with several initiatives. The news department therefore publishes factchecks, clarifies articles on disinformation, and checks videos on the VRT NWS homepage and theme page. More than ever before, VRT also wants to help Flemish people factcheck themselves, via a new online video series in which our factcheckers share their tips and tricks with the public. You can see an example here. 
In addition, VRT NWS continues to work on new online concepts to fight fake news where it occurs most often: social media. On Instagram, the team of nws.nws.nws translates factchecks to meet the living worlds of young people. There are also plenty of concepts being developed for other online channels such as TikTok. 
Since December, VRT NWS has also been a recognised member of The International Factchecking Network, an international quality mark for media that do factchecking. 
Besides providing accurate and reliable information, VRT NWS also wants to maximise transparency. We therefore consistently share our sources and techniques when factchecking. This not only allows people to check us, but more importantly, it also gives them the skills to verify information themselves in a fast-changing digital world.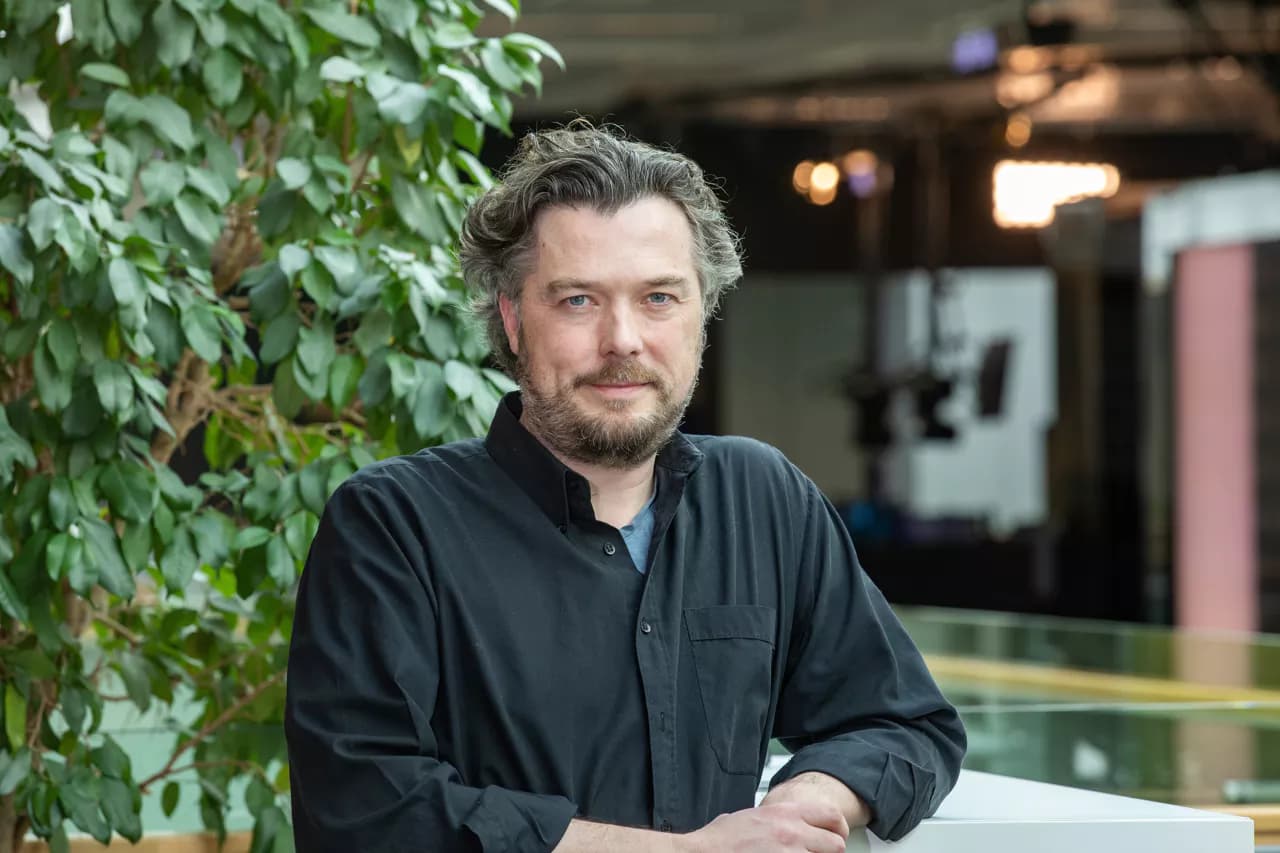 (European) collaboration for maximum impact 
In 2022, the Flemish government granted financial support to two new projects on disinformation of which VRT is a partner. In 'First Aid for Doubt' (EHBT), VRT joins forces with, among others, the universities of Leuven, Brussels and Antwerp, as well as Roularta and Textgain. EHBT focuses on a large group of doubters, citizens who want to know what is real and what is not, but feel it has become increasingly difficult to separate fact from fiction. Through innovative tools and formats, EHBT aims to empower doubting citizens on online platforms against disinformation and intervene when uncertainty prevails.  
In addition to 'First Aid for Doubt', VRT is also collaborating on 'Counterscam', which aims to make 18- to 34-year-old social media users, digital creators or others working creatively with digital media, aware of the impact of disinformation. Supported by deCheckers and Chase, factcheckers and influencers will work together to combat disinformation through narrative factchecks. 
VRT is also collaborating internationally to combat disinformation, promote media literacy and conduct research on the effectiveness of factchecks. Together with Textgain, the University of Leuven, Knack and Mediawijs, VRT joins forces within the Flemish-Dutch project 'BENEDMO', around a multidisciplinary network of disinformation experts so that factcheckers, academics, media organisations, media wisdom experts and other relevant social actors can reinforce each other with practical knowledge and scientific insights. The initiative is part of a larger European project (EDMO) in which several countries are working together to tackle disinformation in different languages.  
Finally, with the European project 'TITAN', VRT wants to use innovative ways to make citizens and specifically students themselves resilient to disinformation. VRT does this through an adapted teaching offer, automatically and tailor-made guided by a smart chatbot. Having doubts about an article? Ask the chatbot and it will help you think critically, so you can come to the conclusion yourself whether something is reliable or not. 
Disinformation is a complex, international challenge. That is why we work with expert partners in every project. Together with journalists, citizens and experts, we develop and validate new tools and formats. This dialogue and collaboration ensures that we can respond to the needs of different end users in a targeted way.
Media literacy and education 
Besides being correct in reporting, media literacy is equally important. In a fully digital world, VRT is taking several steps to increase media literacy. This is done by making VRT's offer and associated channels accessible, but also by increasing the critical understanding of media. This way, there is a particular focus on countering disinformation among children and young people, who grow up with social media. VRT NWS interacts directly with these target groups and strengthens its connection with a younger audience through nws.nws.nws. As they also come in contact with disinformation at an early age, VRT NWS has also developed the EDUbox Fake News, in cooperation with Mediawijs, Arteveldehogeschool Gent and IMEC. This project not only informs about disinformation, but also lets young people work with real and fake news stories themselves. Using tips and tricks, they learn in groups how to debunk fake news. 
Source: online survey of 2,011 Flemish people aged 12 and over, conducted between 31 October 2022 and 16 November 2022 by VRT-Studiedienst and Data Synergy. (Dutch)