July 06, 2023
Seeds and Growth for Media: empowering young media professionals to build start-ups
Together with MediaNet Flanders and Thomas More, VRT collaborates on a new accelerator project: Seeds and Growth for Media. With this initiative, the public broadcaster wants to help in building and growing new start-ups over the next three years. In the process, their technologies will be tested on the production floor and they will receive support to grow abroad. These collaborations remain essential for media organisations to innovate in an international media landscape.
In addition to establishing media start-ups, Seeds & Growth for Media also aims to bring young talent to the media sector. To this end, it works closely with several colleges, universities and other accelerators such as imec.istart, Start it@KBC and the Flanders Game Hub. This enables young media professionals to respond directly to the needs of the sector. On the other hand, technologies from other sectors, such as those of marketing and games, can be used more quickly in media productions. This way, the project promises to become a breeding ground for creativity, entrepreneurship and ground-breaking ideas.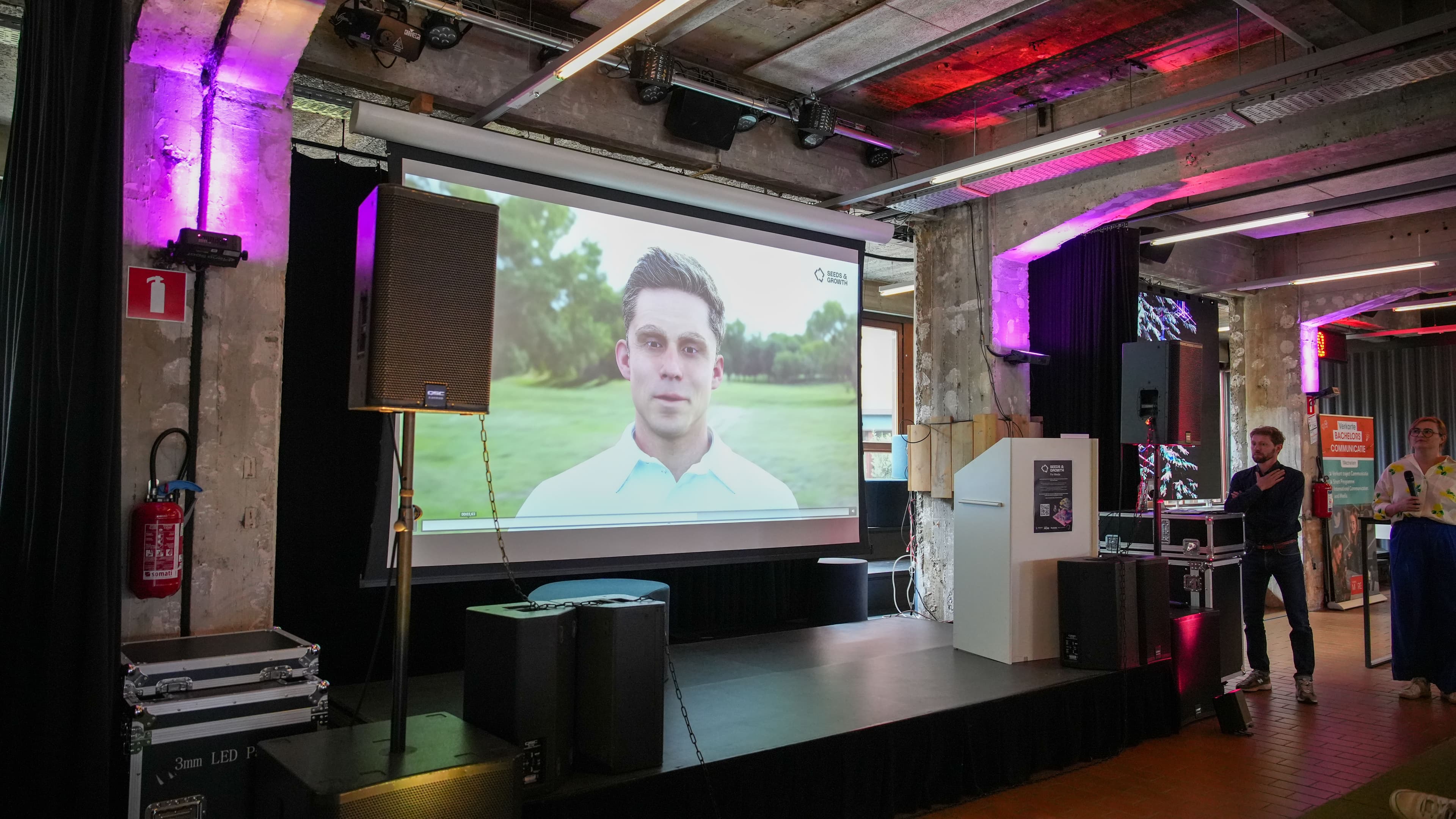 Collaborating with start-ups
For VRT, the project builds on the work of the internal accelerator VRT Sandbox. Since its launch, VRT Sandbox has already worked with more than 130 start-ups and scale-ups to stimulate and embed innovation at VRT. Meanwhile, their offering is threefold: founding and coaching young promising Flemish media start-ups, developing new technologies together, and investing in Flemish growth companies. Through the international network of Future Media Hubs, led by VRT and RTBF, start-ups can also grow abroad.
Peter De Paepe, Head VRT Sandbox: "Fewer and fewer Flemish start-ups are emerging in media, which in time means an impoverishment of our Flemish media ecosystem. At the same time, we also need these new start-ups to innovate at VRT. That is why we are launching the new acceleration project Seeds & Growth for Media, through which we want to build and test new media start-ups at VRT and other Flemish media organisations. We also have the ambition to attract new digital talent that we are struggling to find today. "

Stronger Flemish media sector
Specifically, within Seeds and Growth for Media, 18 start-ups will be supported annually by various Flemish media organisations, including VRT. Twelve start-ups will work on new technology and six start-ups will focus on content. Finally, the various partners will also better map the needs of the media sector. Based on this, new, relevant media and audiovisual training courses can be developed or adapted.
There is huge competition from foreign tech giants, but we have very strong people here and we need to make sure they can compete with foreign competition.
This project has received funding from the Flemish government, as part of the digital transformation programme for the Flemish media sector.