March 13, 2023
You get what you deserve in Arcadia – a drama series in collaboration with NPO, WDR and SWR
How far would you go to protect your family? The brand new series Arcadia takes you to the near future, a new ideal world, where laws and rules make you feel safe, and a citizen score assesses your quality of life. But what if you, as a citizen, cannot or will not live up to the expectation? 
Pieter Hendriks (Gene Bervoets) lives with his wife Cato Christiaens (Monic Hendrickx) and their four daughters Milly (Abigail Abraham), Luz (Lynn Van Royen), Hanna (Ellie de Lange) and Alex (Melody Klaver) in the new society Arcadia. As law-abiding citizens, they have high citizen scores and lead good lives. However, when the Shield (Arcadia's police force) finds out that Pieter has cheated with the score of one of his daughters, he is banished to the uninhabitable outside world. Cato and her four daughters are left alone and are punished for Pieter's fraud. They end up in a tangle of deceit and betrayal, while the solidarity between the women is increasingly being tested. Do they choose themselves or each other?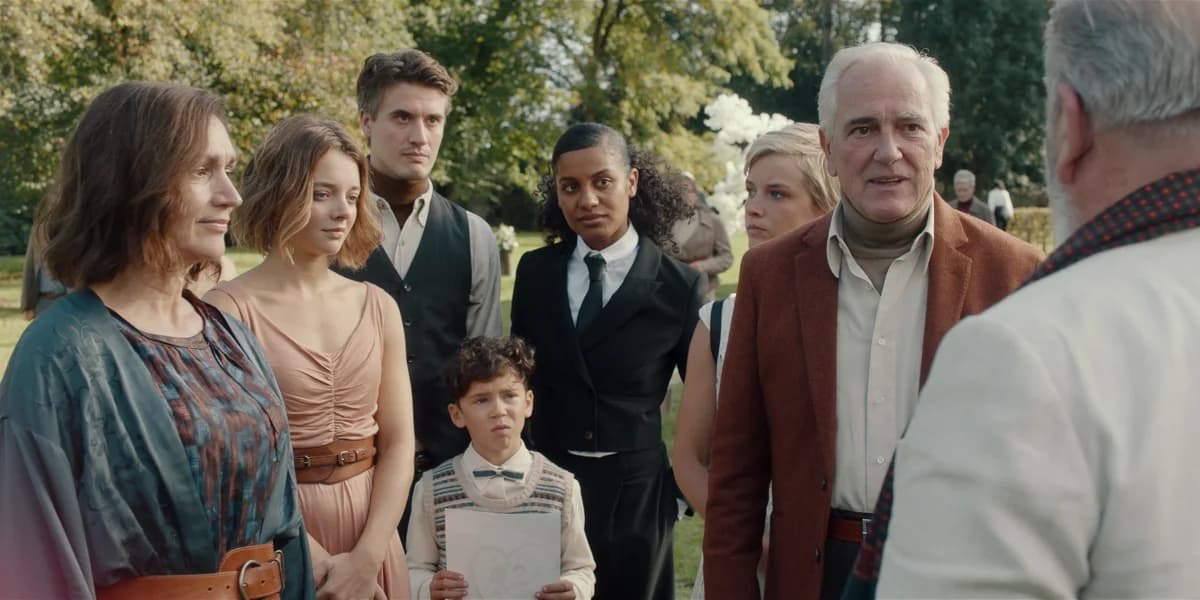 International collaboration with compelling story 
The cast of Arcadia consists of a mix of well-known Flemish and Dutch actors, and new talent. The leading roles are played by Gene Bervoets, Lynn Van Royen, Abigail Abraham, Natali Broods, Monic Hendrickx, Melody Klaver, Ellie de Lange, and Maarten Heijmans. Other major roles include Jean Janssens, Wim Opbrouck, Boris Van Severen, Lukas Bulteel, Aus Greidanus sr., Rutger Messerschmidt, Mustafa Duygulu, Mathijs Scheepers and Ward Kerremans. 
Arcadia is a collaboration between VRT (Eén) and Dutch KRO-NCRV (NPO), in co-production with German WDR and SWR (ARD). The series is made by Flemish production house jonnydepony in co-production with Dutch producer Big Blue. It is distributed internationally by Wild Bunch.
Arcadia was written by Philippe De Schepper, Bas Adriaensen and Zita Theunynck, and directed by Tim Oliehoek. The series will therefore not only be shown in Flanders on TV channel Eén, but will be immediately available in the Netherlands and later on in Germany from the 19th of March.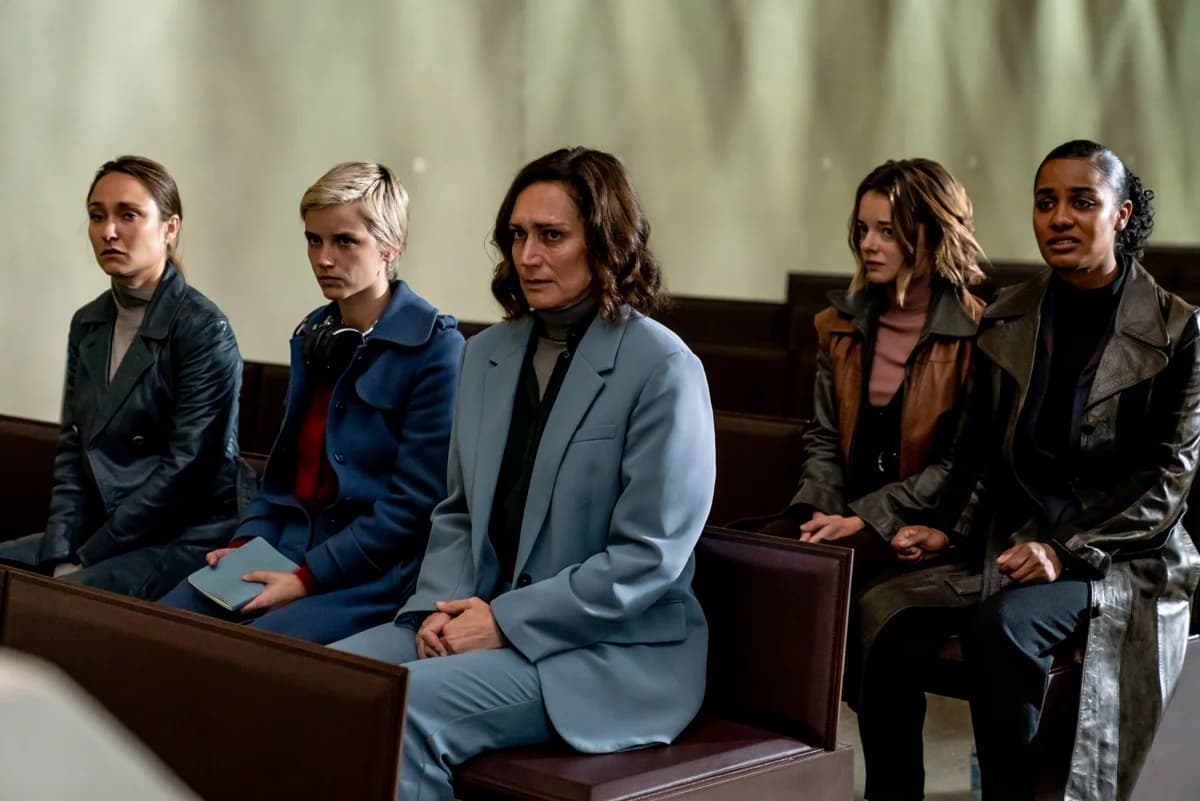 The cooperation between various European broadcasters and producers created a space to make Arcadia a large-scale production, with a strong and diverse cast, a compelling story, sophisticated sets and spectacular locations in Belgium, the Netherlands, France, and Germany. 
With our production house jonnydepony, we try to focus our projects on what is going on in society. We did the same with Arcadia. The idea of a society aiming to become a better version of itself after a disaster is fascinating. When we started working on it five years ago, before the corona outbreak, we could not have foreseen that this basic idea would suddenly come so close. I am very proud of the result that we can finally show to the public. The hard work has paid off, which was only possible thanks to the amazing cast and crew we had the pleasure of working with. Together, we have created a story that is, and will remain more relevant than ever. I am confident that we will bring viewers into the world of Arcadia with us.

- Philippe De Schepper, screenwriter
Arcadia tells a story close to our hearts. We hope the audience feels that, and the series manages to touch them too.
A new and better society? 
After a large catastrophe, a new society emerged: Arcadia. As resources have become scarce, the government has introduced some specific rules. These should ensure that people remain healthy, disciplined, and productive. The social status of Arcadia's inhabitants is determined by how well they follow those rules. To keep track of this, every citizen has got a chip implanted, which allows the government to track them anywhere and anytime. In addition, a points system has been introduced: the citizen score. This score determines what you can and may do in this society, and what you are entitled to as a citizen.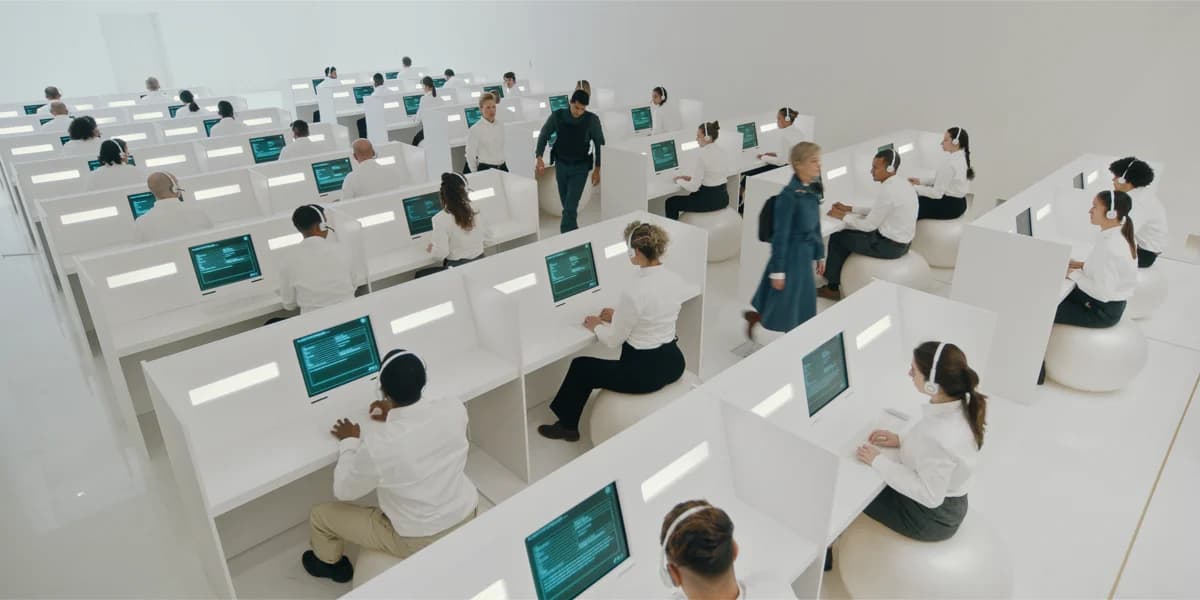 Arcadia is a production by jonnydepony and Dutch Big Blue and is a collaboration between VRT and KRO-NCRV (NPO) in co-production with WDR/SWR (ARD). The series came about with the support of the Belgian Tax Shelter measure, Beside Tax Shelter, the Flemish Audiovisual Fund (VAF), Screen Flanders and the Guarantee Fund for the Flemish independent audiovisual production sector and a contribution from the Netherlands Film Production Incentive. It is distributed internationally by Wild Bunch.