Sporza is Flemish public broadcaster VRT's sports content brand. Sporza presents sports news, reporting and analysis in an impartial, independent and reliable manner, both for passionate sports fanatics and for casual fans. Sporza also focuses on the sports experience. It turns popular sports into social events and helps its audience discover and appreciate less popular sports. Sporza provides differentiated, multimedia sports content through other VRT brands' channels, its own media platforms and social media.  
Sport brings people closer together and creates a strong sense of belonging. Just think of the huge folk festivals at matches of the Red Devils or the Tour de France. This realisation has inspired VRT to include a separate sports brand in its brand portfolio: Sporza. 
Sporza is the Flemish sports brand par excellence, for both the purebred enthusiast and people who are less intensively involved with sports (news). Anyone who is keen to know what is going on in the sports world will find a reliable partner in Sporza. 
In essence, Sporza offers sports news and interpretation, while the brand creates a rich experience in the (live) reporting of all kinds of sports. The expertise of the brand is contained in a professional combination of news, interpretation, experience and entertainment value of popular and less popular sports.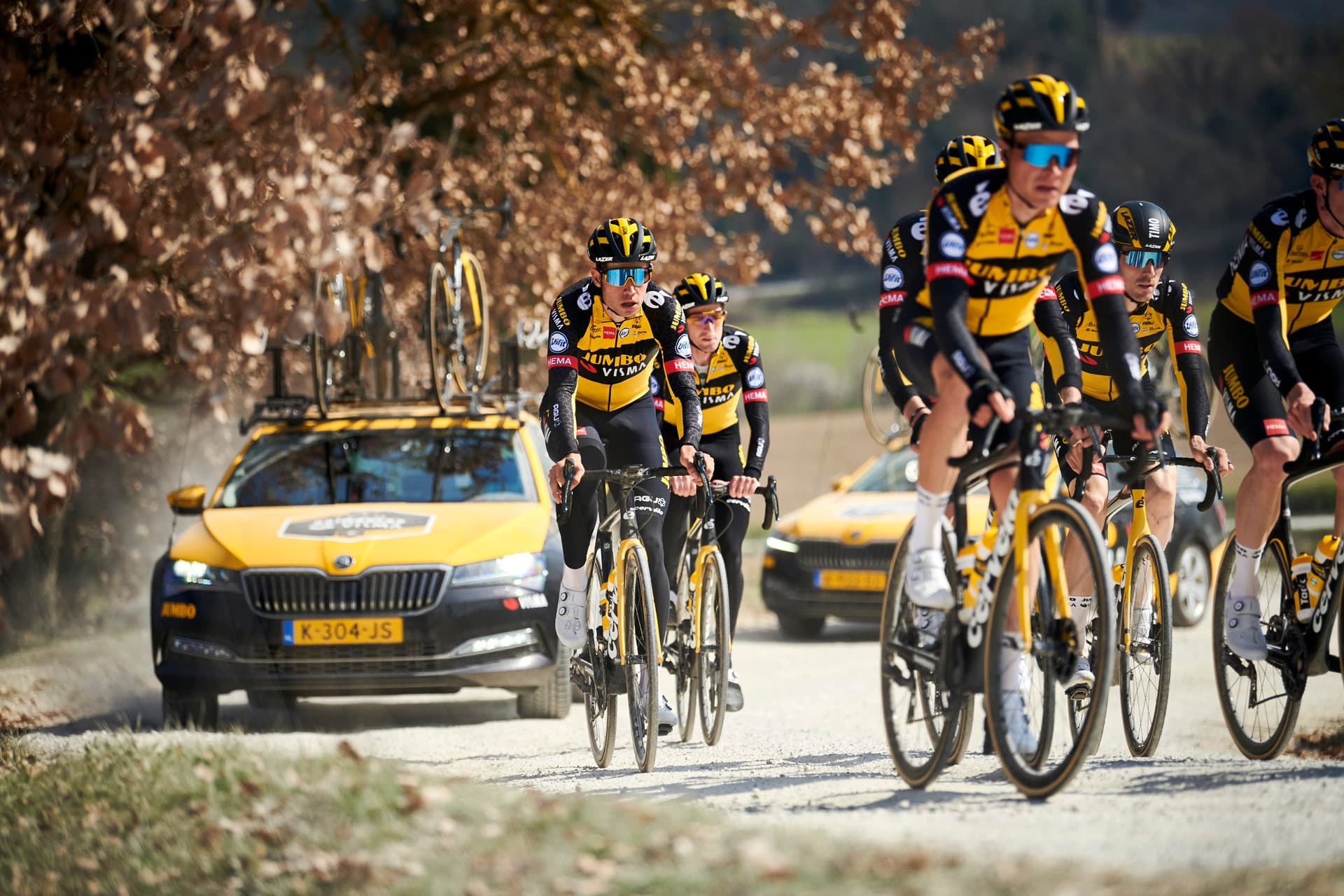 News in various forms 
Sporza's information programmes can be found on three platforms: television, radio and online. Online efforts have increased in recent years. Sporza has thus strengthened its position on social media and increased its presence on YouTube. The brand also successfully responds to new trends. For example, Sporza organises events and competitions in gaming and e-sports 
Sports news and information take on different forms at Sporza. On the one hand, there is pure sports news (in news, on radio and online), live reporting and analyses (with a focus on deepening and entertainment) of various sports competitions and disciplines. On the other hand, there is also less intense, "soft" sports news, consisting of advice and support in the production of documentaries and series related to sports. Some examples are De kleedkamer and Belga sport.x  
Inspiring examples 
Sports reporting does more than just informing. Sport inspires and gives people examples to look up to. Watching sport encourages people to play sport. The great interest shown in the successes of Kim Clijsters, or more recently Nina Derwael, inspired many young children to enrol in tennis or gymnastics clubs. This is a good illustration of the power of sports reporting: putting the successes of athletes in the spotlight inspires people to adopt a more active lifestyle themselves.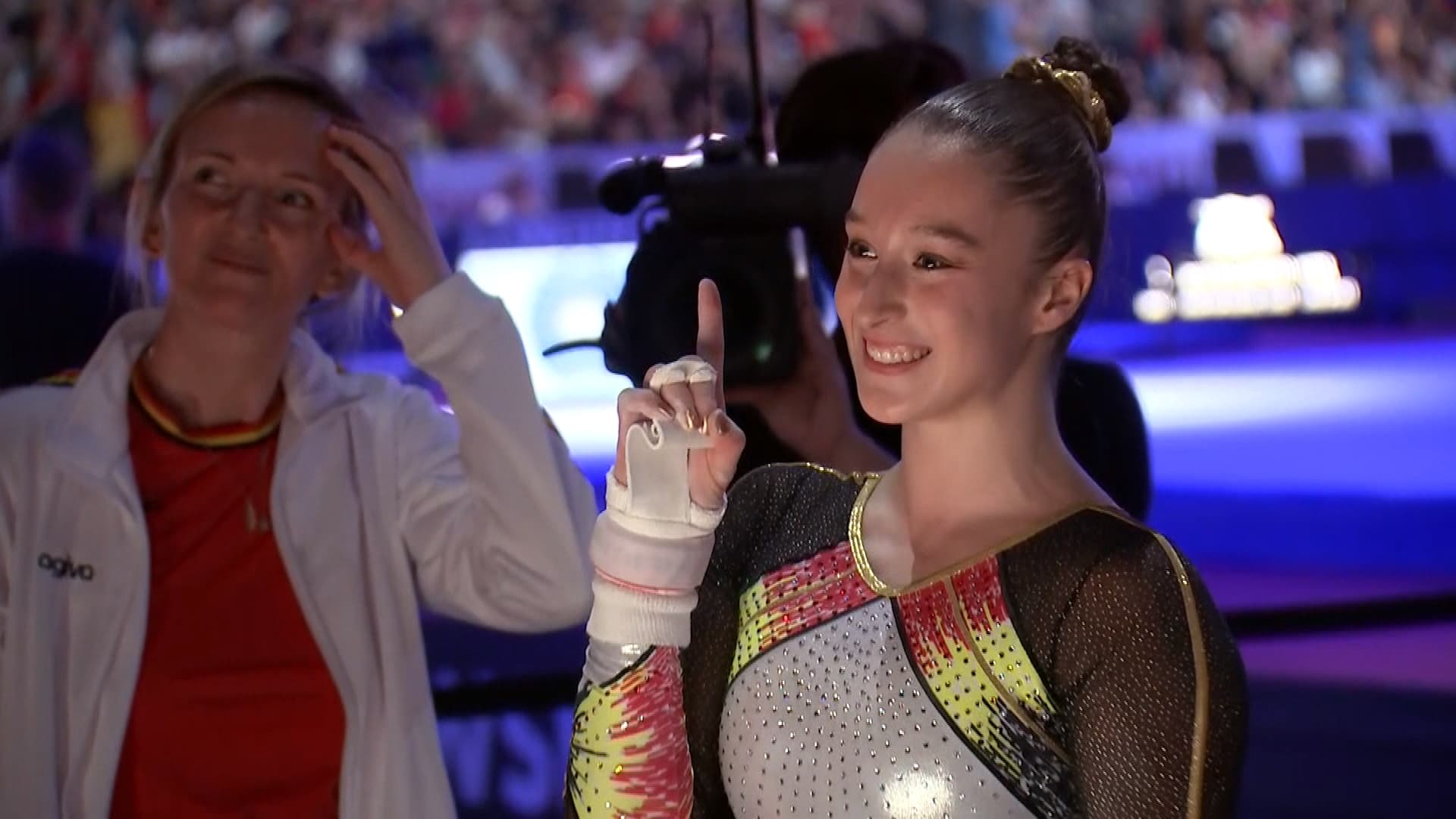 Sporza also pays special attention to the performance of Belgian athletes. The brand tries to give as much attention as possible to those disciplines in which they excel. In practice, however, this does not always work, as it doesn't always have the necessary broadcasting rights.  
Connection is key 
Sport brings people together, and Sporza also wants to extend this connection further by stimulating interactivity with its public. This is ideally done via social media. 
For example, broadcasting Facebook live is a way of seeking interaction with the audience. The questions people ask the Sporza team are sometimes integrated into the sports coverage. The fact that the input from viewers or listeners (via Facebook groups or the "Sporzamateur" section) is used to shape the Sporza programmes, shows that the brand places a high value on this collaboration. 
There is also the annual Sporza cycling holiday. In addition to completing unique cycling routes, participants receive expert advice on all kinds of matters, ranging from sports nutrition to bicycle mechanics.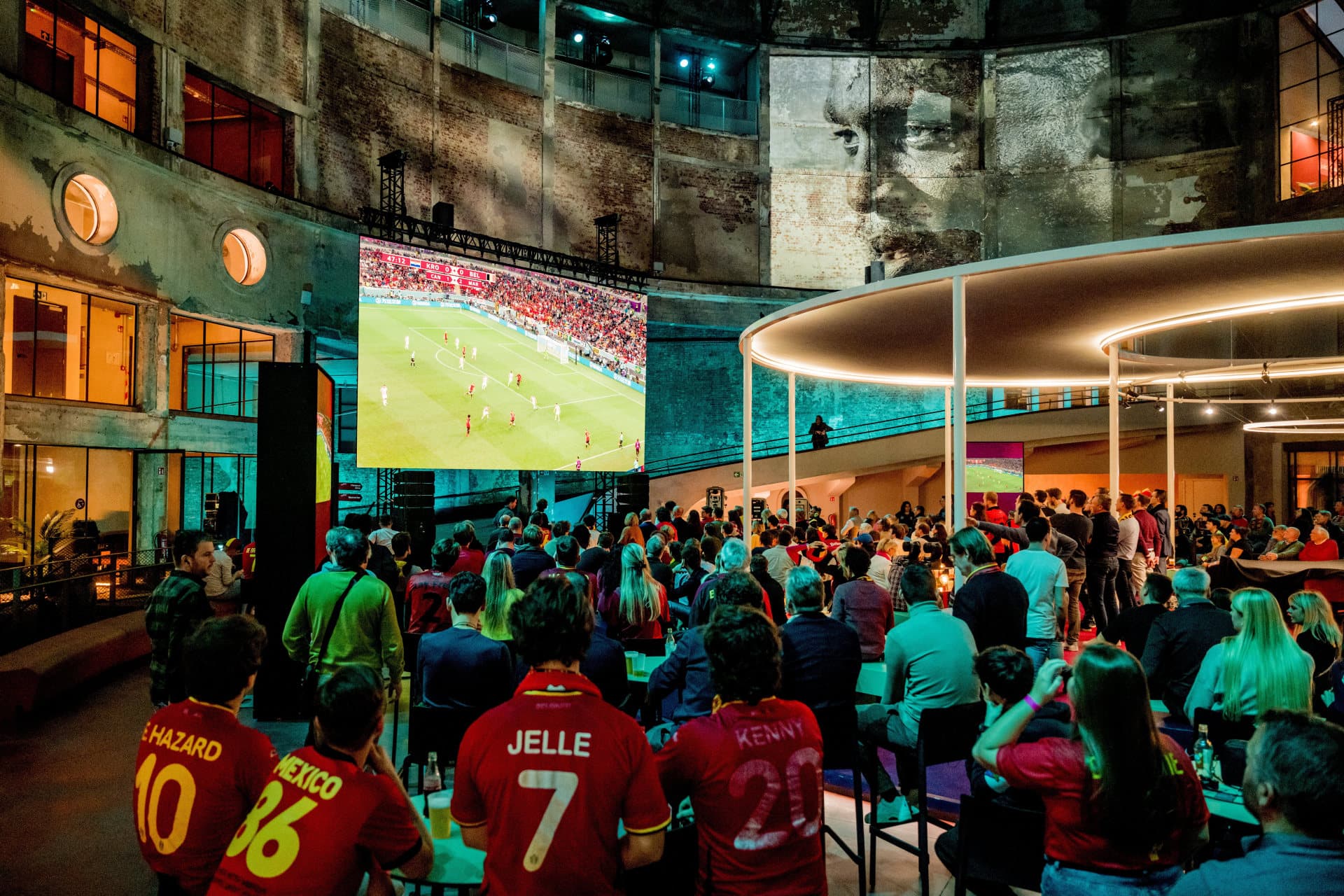 Diversity as a spearhead 
Diversity in all its manifestations is a spearhead in the operation of Sporza. In concrete terms, diversity can be understood in terms of sport diversity and gender. 
Sport is sometimes - wrongly - seen as a man's world. Sporza wants to play a leading role in changing that image. The sports brand does this by deploying female football analysts (the first in Flanders), by giving more attention to women's sports and by highlighting the achievements of the Belgian women's teams.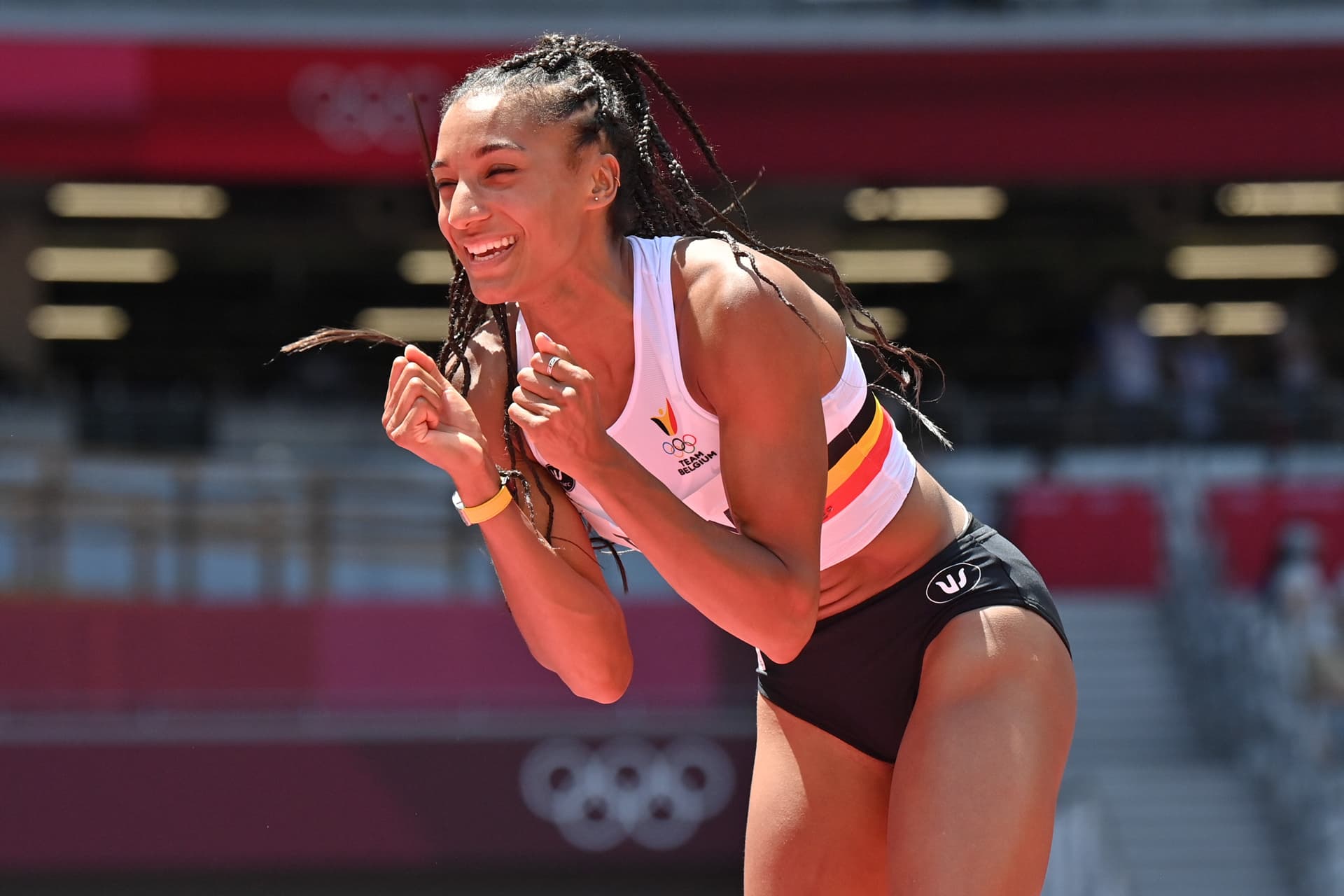 Sporza also tries to provide a platform for sports with less support (fewer practitioners or a limited audience). In this way, people are introduced to sports that are less evident. On average, Sportweekend and Sporza.be cover over 30 different sports disciplines, ranging from football and cycling to gymnastics, handball, boxing, sailing, jumping and so on.  
Specifically, Sporza pursues an active programming policy to promote lesser-known sports. Summaries of such sports disciplines are linked to popular sporting events. Sporza will report on handball or athletics before or after a cycling race. In this way a less popular sport reaches far more viewers than if it were not broadcast in combination with that popular sport.  
Collaborations with federations 
The Sporza editorial team regularly consults with various federations and organisations whose events the brand attends and / or broadcasts. For example, the brand maintains frequent contact with the football association and league, with other federations, with organisers of cycling races and tennis tournaments, with individual clubs ... Sporza also assists these federations and organisers in the media-related side of their organisation and tries to provide services where possible, taking into account the budgetary framework and sports rights. 
Sporza also cooperates with other media and distribution companies, such as Medialaan and SBS, Eleven Sports, Telenet and Proximus. These agreements mainly concern the exchange of sports content and archive footage. Thanks to these collaborations, Sporza is stronger as a brand and is able to fulfil its mission better.  
Complexity through sports rights 
Sporza strives to remain, at the current level, at least as attractive and relevant for all sport-loving Flemings. That is not always easy. The sports world is largely bound by the complexity of sports rights and increasing financial impact. Major international players can make it more difficult to acquire broadcasting rights, which means that Sporza is sometimes limited in its operation and is not free to broadcast everything the brand would like to. 
A selection of Sporza programmes 
The regular Sporza-meets on Radio 1 are on Friday and Saturday nights and Sunday afternoons. According to importance, sports are also presented in other Radio 1-programmes. Sporza on radio keeps you informed about soccer competitions, cycling, tennis, athletics, basketball and volleyball. And, of course, the sports editors provide extensive analyses and information. 
On television, Sporza provides direct broadcasts of many sports events. Apart from that, other programmes, like Het journaal, present a summary of all other sports highlights, so you will not miss a thing. 
Sporza.be guides the media users to the sports information that interests them most. Sports enthusiasts can keep up with the scores of several competitions via an online scoreboard. 
Sporza.be has two apps on iOS and Android: Sporza and Sporza soccer.